We all hear the words 'Build Your Brand!' when we start marketing online. But, what is a brand exactly? What does a brand do? What is branding marketing? Lets answer this 'What is a brand' question in today's post and video.
What Is A Brand?
When we talk about branding we usually talk about a product, a service or a company's brand. For example, if you actually Google the keyword "What Is A Brand?" you'll get this:
a type of product manufactured by a particular company under a particular name.

"a new brand of detergent"

2.

an identifying mark burned on livestock or (especially formerly) criminals or slaves with a branding
Branding is crucial to the success of your product, service, company or your own personal brand. The point of having/creating a brand is to differentiate yourself from the rest of the people and/or your competition. The reason why I decided to shot the video below is because I always hear the words 'Build your brand' but I know that not everyone understands what a brand actually is.
Watch the video below all the way to the end and learn get an answer to the 'What Is A Brand?' question. I also talked about how Attraction Marketing and Branding Marketing are connected and can help each other out to help you build a business online.
How To Brand Yourself? There is a really good reason as to why is so important to brand yourself as an entrepreneur and someone who provides valuable content to your customers, and in this video I share with you how to brand yourself online.
As an entrepreneur there is nothing worse to see other fellow entrepreneurs blast their company logo all over social media. We all know that companies come and go, and since that happens consistently it just makes sense to brand YOU as a leader and not your companies products, services and opportunities.
Learn more about Branding Marketing and Attraction Marketing to help you build your business online in the box below. 
THE TOP EARNER FRAMEWORK?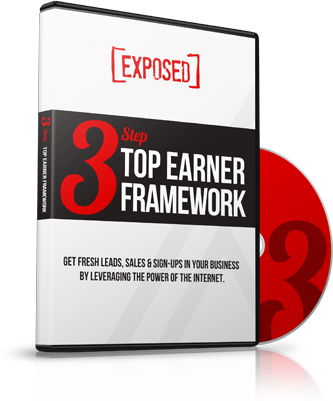 FINALLY Unlock the 3-Step Framework and Learn How to Get Fresh Leads, Sales & Sign-Ups in YOUR Business Leveraging the Power of the Internet.