LIVE MARKETING TRAINING
HAVE ANY COMMENTS OR QUESTIONS? WRITE THEM DOWN BELOW 
Content creation in my humble opinion is the today's biggest way to learn and teach. Content creation allows the writer to pour their thoughts out to the world to see. In the other side, it allows the reader to learn new ways of thinking or simply find someone with similar thinking as them, which as a result can create and a inspire a future writer if they are not yet creating content online.
Content Creation
What exactly is the meaning of content creation? Well, in Wikipedia you can find this answer: "Content creation is the contribution of information to any media and most especially to digital media for an end-user/audience in specific contexts." which is pretty much what it is.
I truly believe that we have all should be creating some type of content online to educate, teach and shine light into someone else's life.
In the world of business, content creation is VERY important for you to do. The big brands create content in a consistent basis which produces them results. Those results can vary from having people buying their products and services and making more revenue, or it can simply mean getting more exposure and get more eye balls into their brand.
As you can see, either one of those results mention above are good in any business. You can make more revenues in your business or simply attract more people and get more exposure to it, and that's why content creation is very important in business.
Content Creation Ideas
There are many ways on how to create content online. Let me give you some examples on how and where to post your online content:
You could make videos and post them on YouTube.
Open some social media accounts like Facebook, Twitter, LinkedIn etc and post your thoughts and ideas there.
You could create a blog (easily) and share your ideas, thoughts and knowledge about what you know.
The most common way where people like to post their content is through a blog. Just like how I'm doing right now.
When you have a blog you can create a piece of content and automatically send it out to all your social media accounts, and even include videos in your blog posts. That way, your content reaches many people all at once!
Blogging is the way that I personally recommend for you to do content creation. Now, most people at the beginning don't have a clue of where to get their information for content creation. That's why I decided to share with you here 9 different ways on where to find topics to talk about in your blog. Access the training here 
By the way, if you would like to learn some powerful online marketing strategies to help you grow your business online, check out our 9:00PM EST weekly Wednesdays webinars below.
This weeks marketing training are based on how to use blogging to generate leads, sell more products, recruit more people into your biz opp, and overall grow and get more exposure to your business online. Check out the free training below now. 
FREE LIVE TRAINING THIS WED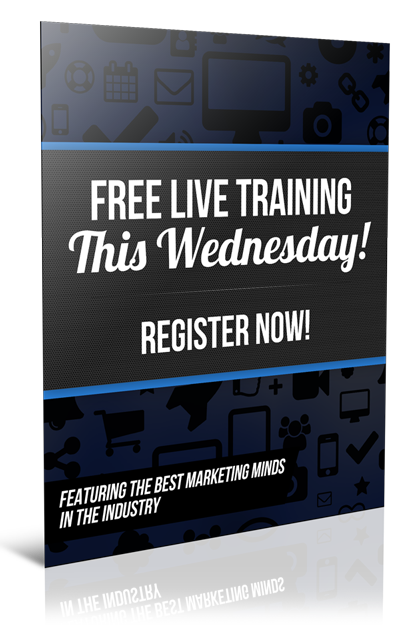 LIVE webinar with a 6-Figure Earner this Wednesday! Get strategies to help YOU get more leads & Profit in YOUR Business