There are many ways on how you can utilize the power of local video marketing to promote your business. Regardless of where you stand in the glove, there are ways to attract the exact prospect/customer to your local business. Let me give you some examples.
Local Video Marketing
Lets start by giving you some quick and easy examples of what type of local video marketing you can do:
Show The Location Of Your Store
The first and simpler way you can use local video marketing to promote your business, is by creating a video that shows the location of your store. Show the street that you are located at, and quickly share what your business is all about, what it does, and overall why should people stop at your store. The video should be no longer than 2 minutes. Most people are looking to get a straight and fast answer to find what they need on a video.
Explain What Your Business Is About 
The second way of using local video marketing is to describe, very accurately, what your business/store does. This is where you can get creative. As compared to just show the outside of your store/business like the first example. You can actually get some quick footage of the inside of your business/store. You could record some of the employees helping customer or working, record some of the items or services that you have available, etc. Get creative.
These type of videos could go between 2-3 minutes, as long as they are engaging and interesting. Again, most people come online looking for a quick way to find a solution to their needs.
Show Examples Of Your Work
The last way on how to utilize local video marketing that I'll talk about here is to show examples of your work. In these type of videos is where you really can put your editing skills to the test (or hire someone to edit your footage). In this way of local video marketing you can combine the other two ways I talked about earlier. You could show where you are located, what your business looks like from the inside, how friendly your employees are, and on top of that, you can show your work.
By showing your work, I really mean showing your work. Let your potential customer/prospect know exactly what your business is about, what it does, and how it does it. You could even take some footage of a satisfied client's project. These videos vary from 2-5 minutes tops.
Local Video Marketing Is KEY
You and I both know that there is lots of noise out there. But since that's all that is (noise) you can stand out right away by creating a quick local video marketing strategy for your local business.
Remember, after having any of the video examples I mention above done for your business, the next step is to simply upload them to all video hosting websites that you possible can. Specially upload your videos to the major and most popular video hosting sites like YouTube, Wistia, Vimeo and DailyMotion. Having more eyeballs to your video everywhere is the best way to reach and find your potential business clients.
Now that you have some ideas on how to utilize local video marketing to promote your business online. I'm going to leave a detailed video marketing training below that you can access as well. This video marketing training is going to guide you into how exactly go about making videos to promote your business. I personally got some many great tips from this training and I truly believe that it can help you as well.
The training was recorded live by one of my good friends, mentors and total awesome online marketer named Mark Harbert. Mark has been in the online marketing industry for a few years now, and has created massive results not just for him, but for his students as well. Enjoy the training, take some serious notes, and start crushing the local competition by using the local video marketing strategy.
FREE TRAINING + PDF DOWNLOAD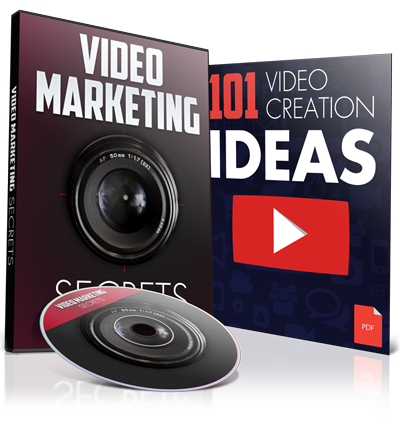 ATTENTION VIDEO MARKETERS: Get More Views, Subscribers, and Leads with YOUR Videos (and rank on Google Page 1)