When it comes to blog content there seems to be an issue to find any. Well, the truth of the fact is that it doesn't have to be hard to find blog content to talk about in your site.
There are several ways to find blog content ideas to help you start crushing it with blogging. In the video below I talk about 3 of the best ways to find blog content. After all, if there is no content in your blog, no one will find your business, products, services, opportunities or your message. Trust me, I would know.
3 Blog Content Ideas
Alright here are the 3 blog content ideas that I will talk to about in the video below.
Subscribe to business magazines. (Success Magazine, Money Magazine etc.)
Get and Read as many business books as you can.
Subscribe to other blog content creators in your realm.
I go deeper into explaining how to utilize these 3 blog content ideas in the video below so make sure you watch it till the end.
Those are just 3 blog content ideas that you can start utilizing immediately to grow your blog/website and produce value to your market place, whatever that may be.
If you want the other 6 blog content ideas because some or most of the 3 blog content ideas that I gave you above won't work for you, simply click on the image below this video to get access to the rest of the 9 blog content ideas now.
Did you enjoy this post? Did you get any value at from it? If so, please drop a comment below and share with us what you learned from this blog post OR share with us other ways that you may know/do to find content for your blog.
Bonus:
Here is the ULTIMATE blog content idea. Look for and attend Live Broadcast aka Webinars that teach how some type of marketing tips and tricks. Lucky for you, in one of our marketing systems, we have a Live Webinar every single Wednesday at 9:00PM EST from 6, 7 and 8 figure earners teaching and sharing their most powerful and useful marketing information to help you grow ANY type of business online.
Register below for the upcoming Wednesday Live Webinar now. 
FREE LIVE TRAINING THIS WED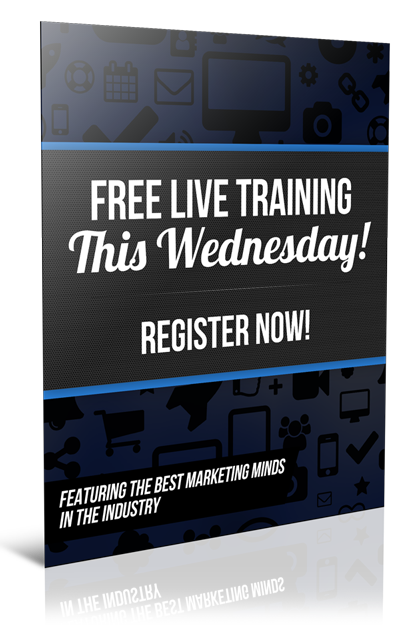 LIVE webinar with a 6-Figure Earner this Wednesday! Get strategies to help YOU get more leads & Profit in YOUR Business