I've heard of the saying "Outsource what you are NOT good at" but I haven't heard "Outsource what you ARE GOOD at" up until a few days ago. Wouldn't be nice to have a personal assistant, at all times? You could tell them what needs to be done in your business.
Unfortunately, for most just starting entrepreneurs that is not the case. We have to learn and do most of the tasks, and work (If not all at the begging) that will put us and our businesses in front of our target market. Here is how Outsourcing marketing, and most specifically outsourcing what you are good at can help you scale your business.
Outsource What You Are Good At?
As you start learning more and becoming a lot more experience to being your own boss, there are a few things that you can 100% outsource to make your life a lot easier. I'll share with you some useful tips I've learned a few days ago about outsourcing that I think you find valuable.
In the video below, I also share with you what I learned from listening to Mark Hoverson's podcast on iTunes "Minute With Mark" about the differences between growing a business, and scaling a business. I also talk about something that I've never heard before which is "Outsource what you ARE GOOD at". I think you are going to get a lot of good information from this video so make sure you watch it till the end.
Outcourcing tasks that you are both good at, and also outsourcing tasks that you are not so good at, can hugely benefit not only your business but also your life. You can do more of the things that you like to do in your personal life, and also you can focus, and/or learn other skills to help you scale your business even bigger than what it currently is.
By the way, if you are interested in listening the exact same podcast episode of "Minute With Mark", the name of the episode is: "How to scale your business to millions (Instead of just GROW it bit by bit)". It was published on October 23 2016 by Mark Hoverson.
If you enjoyed the information in this post do me a favor and share it around. Also leave me some feedback on the comments below.
Interested in learning about the marketing system I talk about in the video above? More information in the box below. 
THE TOP EARNER FRAMEWORK?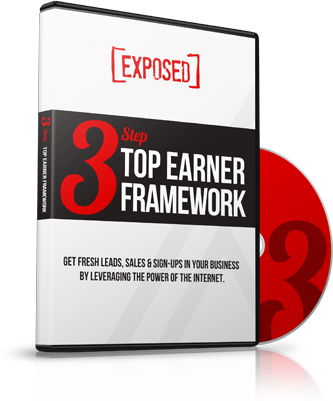 FINALLY Unlock the 3-Step Framework and Learn How to Get Fresh Leads, Sales & Sign-Ups in YOUR Business Leveraging the Power of the Internet.