This past weekend, August 13-14 I attended an event called Live The Dream 7 hosted by My Lead System Pro, down in Austin, TX. The event had several 6, 7, and 8 figure earners in the Mindset/Science, Internet marketing, Network Marketing and overall Home Business industry. You can learn more about what these Live The Dream events are all about here. 
Live The Dream 7
Let me break down with you what I learned at the Live The Dream 7 event:
Video Marketing by Mark Harbert
There were many amazing news and training delivered by Mark, but before I dig into that I want to say that Mark Harbert is one of the main reason why I'm able, and decided to use Video Marketing as my main marketing strategy. I've learned lots from him and I continue to do so till this day.
Alright, I'm going to give you the exact same 'Five ways to increase Self Belief' that we learned at the Live The Dream 7 event.
Accept your own uniqueness.
Stop trying to please everyone.
Take challenges head on Until completion
Keep learning and growing.
Conquer your fears.
Use those amazing tips up there to get you into thinking bigger, better and then into action.
Another fantastic advice from Mark Harbert was to use as much as possible (or start using if you are not yet) the Live video feature in your social media accounts! Right now we have Periscope, Snapchat, Facebook Fan pages and profile pages that allow us to go Live to our audiences. Also, know that YouTube is going to be bringing out their Live feature as well in their YouTube app. Stay tuned for that one!
Find more Video Marketing training from Mark Harbert here. 
SEO with Rob Fore
Let me start this by saying that Rob Fore is one of the most humble, relaxed, and knowledge people I've ever met. I've sat with Rob for 20-30 minutes talking about random stuff, marketing stuff, business stuff and life stuff.
I have also shared an airplane ride with him a couple of years ago, where he shared with me his incredible life story where he went from being homeless, living in the street, to now have a 7 figure business. But lets leave that for another post. 🙂
Here is what Rob Fore taught at the Live The Dream 7 event:
First of all Rob advised us all to spend a few days looking for the "right" marketing method/strategy for us. What does that mean? Well, Rob mention that figuring out exactly what our strengths are, will take us far in our marketing. So, if you are comfortable in camera, choose Video Marketing, if you've never written anything in your life, then Blogging probably isn't for you. If you like taking pictures and/or selfies, then Instagram and or Snapchat might be your choices.
As you can see, figuring out exactly what you personally like and are comfortable doing should be your marketing strategy. Once you have figured out what you want to do, take massive action in delivering valuable, informational and compelling content to your audience. In other words "Plan your work, and work your plan."
Here are Rob's top tips to help you with SEO:
Map out a business strategy.
Pick your marketing strategy.
Do Keyword Research. (Google AdWords is an easy tool for Keyword Research)
Publish valuable, informational and compelling content.
Optimize your content to rank.
Promote your content EVERYWHERE. (Social Media is a great way to get high quality back links)
Find more SEO training from Rob Fore here
Attraction Marketing with Diane Hochman
Let me start this by saying that Diane is like a mom to me. She is here to help people break through and help them achieve their dreams. You can see that the moment you meet and talk to her. Diane Hochman Rocks!
Alright, here are some take aways from Diane Hochman:
"It's their time. Not yours." People will join you, or do business with you when their time is right. Not when you want it. We don't know what these people are going true in their lives and business. They will reach out and work with you when they are ready. Simple as that.
Here are Diane's top lessons:
The magic of attraction marketing is that we don't have to go after people. Instead, we attract them. How do we attract people? By putting ourselves and our content in front of an audience that is most likely to like and want what we offer.
Remember to take care of your people once you have attracted them. Let them know their worth and that they are worthy. People appreciate when someone cares for them.
Don't try to do it alone. If you do, you will fail. Ever heard the saying "Alone we are strong. Together, we are stronger." Find your tribe. Find your people.
Celebrate people more than you celebrate yourself. I don't think I have to add anything to this 🙂
Overall Attraction Marketing is really the act of becoming the hunted instead of being the hunter. Once you learn how to build and grow an audience online, you have a huge chance of go at it stronger than ever.
Find more training from Diane Hochman here 
How To Produce An Income Online with Brian Fanale
Brian Fanale is one of the Co-Founders of My Lead System Pro. Brian is the person you see at every Wednesday webinar introducing new members into the team, recognizing new leaders, or teaching and delivering his knowledge to the hundreds and sometimes thousands of people who attend these webinars.
There were many take aways from Brian's teachings, but here are some to help you produce an income online:
Build an audience/following online.
Buy a course and implement what you learn right away.
Go back to your roots when feeling stuck.
Define what makes you different. Very important!
Reach out to your mentor and ask for help. If you don't have a mentor, find one!
Put out TONS of value into your market place.
Do coaching. Find people you can help and teach them what you know.
Start doing videos. Specially Live videos. Remember to have a CTA (Call To Action) at the end of your videos!
Brain teaches in such a high level of awesomeness that you have to be there to experience it Live. For example, one of Brian's main teachings is to act as If. Meaning, create a vision of where you want to be, and simply step into that vision and act accordingly. So, if you want to be a 6, 7 or 8 figure earner, Brian says to make decisions and actions that 6, 7, and 8 figure business owners/earners would make. Even if you are at $0.00
"Never De-Value yourself on a number." Make the necessary decision and actions that your vision self would make.
Believe, Believe, Believe. This was one of the main events priorities. Believe that it can be done, and you are half way there. Find your crowd, find your people, find your audience, find your purpose, find your passion, and most importantly, BE YOURSELF!
You can find Brian Fanale's teachings on his Copywriting Mastery course here 
Blogging with Ray Higdon
The man, the myth, the legend, Ray Higdon was once again part of the Live The Dream 7 event! I've been following Ray's training and teachings since I came into this industry a couple of years ago. This time, Ray came into LTD7 and delivered some awesome Blogging tips to helps us all use our MLSP blogs aka 'Sites' for better results (We get a fully customize-able Blog when you become a member of My Lead System Pro). But before I jump into Ray's training, I want to give him, his wife Jessica Higdon and his team a HUGE shout out for placing #754 on the INC. 5000 list! That's a huge accomplishment!! Congratulations!
Here are some points that Ray Higdon made as to why use Blogging as your main marketing method:
Best for Marketing. You own it and can put in it whatever you want.
Highest Leverage. You write a blog post once and stay online forever.
You blog post don't disappear like in Social Media.
You OWN your blog. No one can "quick you out" or "banned" you from it.
If you think like a media and create content every day, you will get massive results.
Ray Higdon is massive content creator. There isn't a day that goes by when Ray Higdon isn't producing some type of valuable content for his audience. Ray is well-known for his famous I.L.T line, which stands for Invest. Learn. Teach. 
Invest. Invest time and possibly money.
Learn. Buy courses, watch YouTube trainings, find blog post related to what you want to learn.
Teach. Simply teach what you've learned to others. Via video, status post, blog post etc.
Blogging Tips: 
Have a good picture/header in your blog.
Have a good give away.
Link to other posts in your own blog.
Understand the importance to create VALUE.
Stop selling and start offering.
Make money!!
Ray Higdon is one of the top people who I personally learn from, follow and like in our industry. When I grow up, I want to be like Ray 😀
The last few lines that he delivered before he got off stage were this:
"There more people with worst lives who create better lives and businesses than you." and the one that hit the total home run for me was this line right here, "Someone else will use your "Why you can't" as their "Why They Must!"
"You don't need a blog, but you also don't need to dominate." – Ray Higdon
Find more training from Ray Higdon here 
Business Professionalism with Todd Falcone
This is the second time I see Todd Falcone speak at events. The first time was at the 2015 Network Marketing Pro event in The Mirage, Las Vegas. Both times seeing him speak I have gotten massive value from it, but it felt like at the Live The Dream 7 event was a lot more intimate. Probably because there were a little over 500 people at LTD7 and over 8,000 people at the NMP event. 😀
Here are a few take aways from Todd's stage presentation that talk about professionalism and team building. First lets start with professionalism:
Make a decision. Decide that you are going to WIN. Period.
Work every day like if you were going on vacation the next day.
Practice your craft daily.
Get rid of the J.O.B (Just Over Broke) phrase out of your vocabulary! You can't attract the same people you are bashing.
If you respect the market place, the market place will respect you.
Be genuinely interested in people.
Make it your habit to do what you said you would do, and more. WOW people!
Work outside your comfort zone.
JUST BE COOL!
Todd Falcone's Live The Dream 7 stage presentation had everyone going from low to highs and from deep thinking to laughing. Yeah, it was quite the presentation! You really have to watch Todd in action whenever you get the chance.
Now let's go with the Team Building tips that Todd Falcone delivered at the Live The Dream 7 event:
Set expectations to your new team members.
Lead by example.
Start them quick and more will stick.
Work with the ones who deserve your time.
Communicate with your teammates.
Don't break the 7-day rule. Talk to your members within 7 days of them starting.
Schedule regular training with your team members.
Make a BIG deal over the tiniest accomplishments.
When I say that Todd Falcone delivers in a massive way I truly really mean it. You must experience one of his Live stage training in person, and then you'll see why I'm I have massive respect for his work.
Find more training from Todd Falcone here 
Mindset & Meditation with Dr. Joe Dispenza
I don't even know where to begin with this one. I mean, Dr. Joe Dispenza complete blew everyone's head in a good way. I've never seen nor heard anything like Dr. Joe Dispenza talked at the Live The Dream 7 event, ever. However, I have to admit, that in the past few months I've been feeling like if the person that I use to be a couple of years ago it's no longer here. Meaning, I feel like the person who is writing this right now, it's not the same person that was introduced to this industry while at the store with his family a couple of years ago. Call it, whatever, but it's true 🙂
Alright, so let me see if I can put into words what we all learned at Dr. Joe Dispenza's Live The Dream 7 stage presentation. Which by the way, all of the stuff that I'm about to write here are simply things that I personally got from this training. I do have to say as well that all of the things that Dr. Joe Dispenza was talking about, he was also scientifically proving it. With that said, please forgive me if I misspell or don't know exactly how to put into words what I experience live.
First of all, every time we learn something, some type of connections happen in our brains. These connections basically grow our brain's data of information if you may. This is why is so extremely important to always be learning something new. Always.
The same thoughts that we have in our mind, create the same decisions, feelings, and emotions, which is how our lives are represented to be. Meaning, our lives are determined by our thoughts. We are what we think about.
So, if we are what we think about, and presuming that we no longer want to be the person that we are today, meaning we want to change our lives, then to do so, we must think new thoughts. But before we can think new thoughts, we must create new habits. Once we have new and improve habits, we will start thinking more positive, and better thoughts, which then will create a new life. A new you.
In other words, if you really want to change your life, what you really have to do is to become someone else. The old self must (in your mind, thoughts) die in a way, in order for you to create and become the new you. Yes I know, this was so DEEP talk, and again I can't really put into words everything I got from this experience. You really had to be there live, to experience what we experienced with Dr. Joe Dispenza. It was just fantastic!
Here are a few bullet points I wrote on my notepad from Dr. Joe Dispenza's Live The Dream 7 presentation:
Thoughts are the language of the brain.
The mind message is to learn while you are happy.
Feelings and emotions are the message of past experiences.
Don't let an emotion brand you. Emotions come and go.
To change, is to think greater than your current circumstances.
When you make different choices, you will feel uncomfortable.
Take a chance into the unknown, and create your future from it.
Constantly ask "What would it be like to…" questions to yourself.
Living in stress is living in survival.
Decide to overcome your emotional state of living.
The main message is "When you change your energy, you change your life!"
There was honestly so much more into Dr. Joe Dispenza presentation that I wasn't even able to write that fast. The whole entire time (2+ hours) I was paying attention and trying to write bullet points like if my life depended on it. No joke.
The overall point is this: When we set new and clear intentions of what we want to do, who we want to become, and put it together with massive action, we can do anything that we set our minds to do. Period. It actually reminds me of a great book that you've probably read or heard before called "Think & Grow Rich" by Napoleon Hill, which is a fantastic book that talks about this exact things I mention here.
Unfortunately we were not able or allowed to record Dr. Joe Dispenza's Live The Dream 7 presentation. However, I found Dr. Joe Dispenza's YouTube account. Watch some of his videos and prepare to be mind blown.
Learn More About Dr. Joe Dispenza Here
Live The Dream 7 Event presented by My Lead System Pro
I have to tell you this Live The Dream 7 event was one of the best events that I've attended. Everything from meeting new people, learning from top producers and earners, to seeing old pals in the hotel halls was absolutely a magnificent experience.
One of the many highlights of my day was being recognize in front of hundreds of people in stage. This was one of the many things that I'm proud of and feel like I'm ready to not only change my life for the better, but also help as many others as well in the process. I want to thank the My Lead System Pro community for all the training, leadership, motivation and the opportunity to have me as a Leader inside their platform. I appreciate every single one of you more than you know.
With that being said, here is to the connections that will be made, the lives that will be changed and the future that comes ahead! Below is a picture of me getting recognize in stage at the Live The Dream 7 event presented by My Lead System Pro.
I hope to see you at the Live The Dream 8 next year in Austin, Tx!
To learn more about the My Lead System Pro system, the tools, the community, and the Marketing Training, fill out the form below to get instant access to their short presentation.
See you in the inside! 
THE TOP EARNER FRAMEWORK?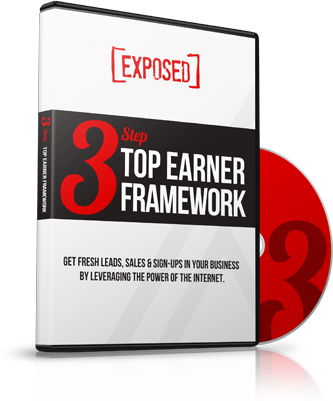 FINALLY Unlock the 3-Step Framework and Learn How to Get Fresh Leads, Sales & Sign-Ups in YOUR Business Leveraging the Power of the Internet.
Did you find get some value out of this post? If so, please share it with your audience.