Have you ever heard someone tell you NOT to teach until you are a 6 or 7 figure earner? Well, in most cases that is not really the best way to reach the goals of a business. I've learned lots over the past couple of years from mentors, coaches and overall very successful people in the industry. Most say that you should not only teach what you've learned, but also, and most importantly, you should teach your results.
Goals Of A Business – Teach Your Results?
One of the many goals of a business is to produce valuable content, training, courses, or products that can help the consumers/customers feel better about themselves. With that said, another one of the goals of a business is to create/get profits. In other words, the goals of a business is to make people's lives better, to get into profit.
There are entrepreneurs out there that teach their teams to never teach, or share anything to their audience until they are successful. Although we can agree with that to an extent. The majority of leaders and entrepreneurs in the home business industry say that you should teach what you've learned. To teach your results.
In the video below I give you the perfect example of "Teach your results". I'll simplify it by saying that no matter your niche. If you'be been in it for over a week, chances are that you've learned something. Well guess what? Now, you know more than the majority of the people out there. Believe me, there hundreds of thousands of people in the world, searching for the information that you've learned. It would be selfish for you to keep that information to yourself and not teach it to others.
Alright, watch the video I've made talking about the 'goals of a business' topic all the way to the end. Hope it helps you and you get some valuable information from it.
Did you enjoy the 'Goals of a business' video? If so, I would love it for you to rate it and share it around! Also leave me some feedback in the comments below. Always enjoy hearing about you. Wish you the best in your entrepreneurship en-devours!
Interested in learning about the 'Marketing System' I talk about in the video above? You can get access to exclusive training from me that you won't see anywhere unless you become a member. Check out the Marketing System in the below box. 
THE TOP EARNER FRAMEWORK?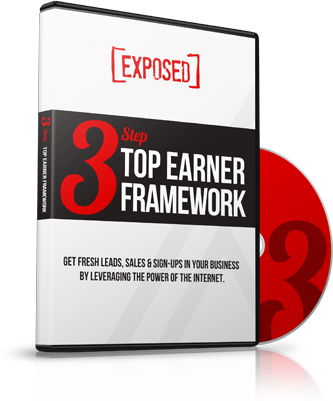 FINALLY Unlock the 3-Step Framework and Learn How to Get Fresh Leads, Sales & Sign-Ups in YOUR Business Leveraging the Power of the Internet.